Garima Bharti - Director and Principal Physiotherapist 
Garima is the founder and Principal Physiotherapist of Get Better Physiotherapy Centres. She is a member of the Australian Physiotherapy Association. Her experience has been in private practice treating Musculoskeletal and Sports injuries. She came to Australia in 2006 to get her Physiotherapy license. After working for a while, Garima noticed a lack of high quality treatment. There was no emphasis on hands on Physiotherapy. Furthermore, there was lack of awareness among the general population. Most patients were well aware of chiropractors. However, had never even heard of Physiotherapy!
Garima strongly believes that Physio should be hands on. Her aim is to get the patients better quicker and educate them regarding the benefits of Physio.  As a result, Get Better Physiotherapy Centre was established.  Garima uses techniques such as joint mobilizations with massage. Her interests lie in the treatment of spinal disc related conditions.
Luis Fajardo - Business Manager
Luis is part owner of Get Better Physiotherapy Centres. First of all he came to Australia to study English . His interest in medicine lead him to work as a health professional.  He worked as a Physiotherapy assistant in the aged care sector. This helped him to learn about patient care and various health conditions. Because of his thirst for knowledge , he started studying certificate courses in Physiotherapy assistant. Subsequently continuing with Nursing. Having a nursing background has given him knowledge about the health care system. In addition to that, it has also educated Luis about managing a clinic. 
His polite nature makes him great at dealing with people. He is able to understand their viewpoint. Hence, he is able to provide them with the best service. Furthermore, his ability to understand the team makes him great at  decisions making. 
Hiu Kwan [Barbie] Lo - Physiotherapist - Beenleigh
Barbie is our lovely Physiotherapist working at our Beenleigh clinic. She is extremely polite and develops good rapport with her patients in no time! She is skilled at treating musculoskeletal injuries sustained at work or sports. Having a good knowledge in manual therapy techniques provides Barbie with the expertise to help patients with chronic conditions and get them pain free. She is a hard working individual who is organized and manages her time well. In her free time Barbie is very active and enjoys going to the gym. Sports like rock climbing, aerial yoga and kickboxing are some of the other activities that interest her.
Justin Arditto - Exercise Physiologist- Browns Plains and Beenleigh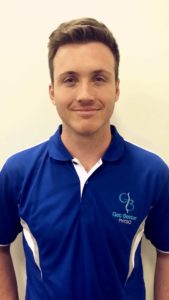 Justin is an accredited Exercise Physiologist with a Master's degree. He specializes in the prescription of rehabilitation exercises to patients with chronic pain and musculoskeletal injuries. He also has experience in high performance training and athletic development in both adults and adolescents. His previous work experience has been as the head high performance trainer for the Cabbage Tree Island Rugby league team, which involved two current NRL and a majority of the team NSW Cup players. The role as head high performance trainer included planning of nutrition, warm ups, cool downs, resistance training, plyometrics, HIIT sessions, tapering of programs for peak performance, and recovery methods including researched ice bath protocols.
Justin is passionate and enthusiastic about health and fitness, with a dream to help educate and motivate Australians to increase physical activity levels and general nutrition in the hope to reduce the morbidity of chronic diseases.
Find out more about Exercise Physiology and What is involved in the sessions?
Masami Harukawa - Remedial Massage Therapist, Browns Plains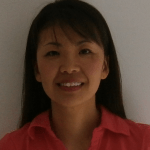 Masami is a fully qualified Remedial Massage Therapist. To begin with she started working with Get Better Physiotherapy in 2014. Because of her passion to get people pain free , Masami changed careers. She went from an office job to being a massage therapist. She wanted to get a better understanding of how human body works.
Masami is great at treating muscular aches and pains. She uses different massage techniques like Swedish or trigger pointing. Especially using dry needling for muscle relaxation. In addition to that,  she is also skilled with pregnancy massages. Taking utmost care to ensure that the women are comfortable during the massage. As well as doing the above, Masami has a certificate in lymph drainage.
Presently being a therapist at Get Better Physiotherapy, Masami works alongside Physios. Because of this she has a better understanding of patient's injury. Masami is covered by all Private Health Funds which can be claimed on the spot through HICAPS. 
Emily Hoffmann - Remedial Massage Therapist, Browns Plains
Emily is a fully qualified Remedial Massage therapist with a diploma holder and fully registered with all health funds. She has a strong passion for the health industry. Her focus is working towards enhancing and maintaining muscle health in her patients.  She is always looking to further her knowledge of the human body and how muscles affect movement. Hence Emily is also currently studying a bachelor of Sport and Exercise Science at the University.
Emily is always open to new ideas and learning new techniques as different treatments may work better with certain clients.  She loves working in a team environment and constantly communicating with other practitioners to deliver the best care to her patients. Working alongside Physios gives her a great opportunity to provide holistic care to her patients.
Currently she is also working with a rugby team to help the players before and after their games. Emily is great with treating sporting injuries however she also has a strong passion for clients that struggle to complete day to day tasks and suffer from different conditions.